Welcome,
I am an MBA, a Master of Science in Industrial Engineering with Electrical & Systems Engineering background. I have strong research and industry experience on Business Intelligence and Analytics. I am a technology addict full of innovation outlines awaiting to surface; a musician, amateur photographer, arts addict and salsero (fuego!)…
Currently E-Commerce Technology Department Manager in Media-Saturn Turkey. Prior work experience in an E-Commerce Technology Management position in Darty Turkey (Kesa Electronicals) and in a business intelligence role, implementing MIS business solutions for a leading FMCG company. Exposure to E-Commerce, Retail and FMCG domains.
My Specialties
 E-Commerce / E-Businesses
 Technology Management
 Business Intelligence (BI)
Analytics
Business Process Improvement
Modeling and simulation
Capacity Planning
My Experience
Media-Saturn Turkey – E-Commerce Technology Department Manager
Darty E-Commerce – Technology Management Specialist 2012 – 2013
Purdue University – Research Assistant, 2009 – 2011
Turkcell – Business Analyst – Intern, 2009
Vestel – Project Engineer, 2008 – 2009
My Education
Bahcesehir University – MBA, 2012-2013(expected)
Purdue University – Industrial Engineering, 2009 – 2011
Istanbul Technical University – Electrical Engineering, Control Engineering, 2003 – 2008
Deutsche Schule Istanbul
Highly motivated, I am keenly interested on pursuing Business Intelligence, Analytics, Technology Consulting & Integration for Business Management projects and career.
Statement of Purpose for EnginOzsoy.com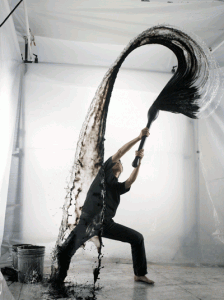 This statement of purpose is intended to be a brief reasoning and vision for my web / blog.
First of all it is a selfish act, where I basically try to organize my observations, thoughts, creative process and put it all together in a documentary. The aim is to be -hopefully- more productive and efficient.
Secondly it is a collaborative act, where I try to reach out to those, who are interested in the content, have their own experience & skill set, and are willing to collaborate create new synergies. Let it be anything I cover here (projects, music etc ) or even completely new stuff.
Finally, I try to showcase an auto-biography: who I am, what I do, what life means to me and what my outlook is.
I am looking for participation and involvement to breed seeds of synergy and higher aspirations.
This is my vision for the journey.
Set sail! Rastgele!